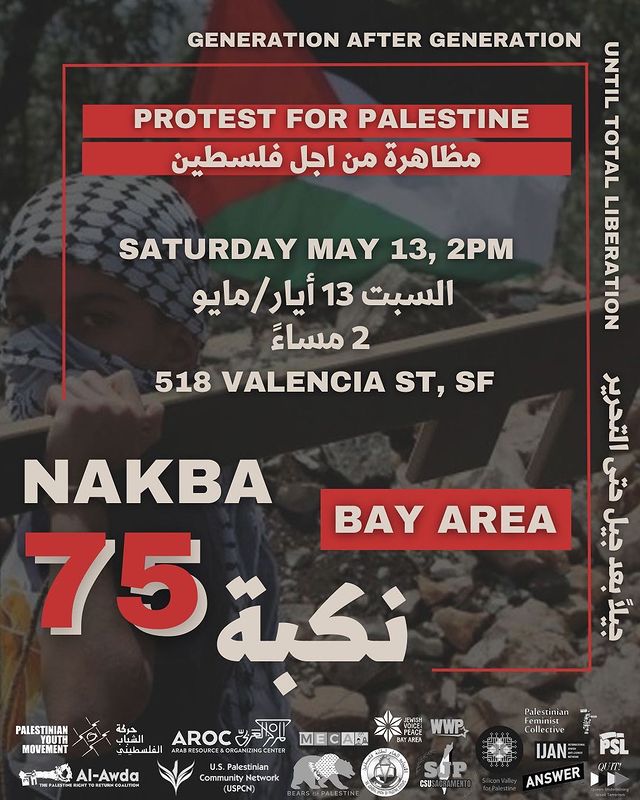 BAY AREA – ALL OUT FOR PALESTINE ‼️
Join us on SATURDAY MAY 13, 2PM at 518 Valencia, San Francisco to commemorate the 75th anniversary of the Nakba.
Nakba Day commemorates the ongoing displacement and dispossession of Palestinians by Zionim's settler-colonial project in Occupied Palestine. Generation after generation, Palestinians have continued to bravely and steadfastly resist military occupation, colonialism, ethnic cleansing, and forced exile.
Wear your keffiyehs and bring your Palestinian flags! We call on the Bay Area community and all supporters of the Palestinian cause to show up and send a clear message: the Bay Area says NO to Zionism! After 75 years, from wherever we are, we continue uplifting the demands of our people as we struggle toward liberation!