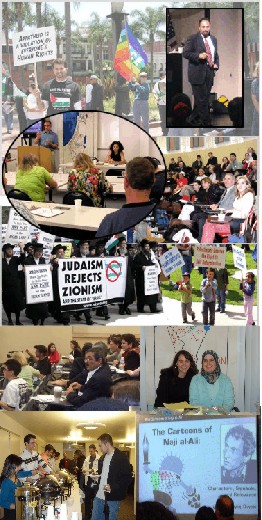 The following is a listing of some of the currently active Al-Awda chapters. If you would like to get in touch with a particular chapter in your area, please contact us. Similarly, if you do not see your city or region listed below, please contact us to discuss how you can start a chapter in your area.
Al-Awda Charlotte, NC
Al-Awda Florida South
Al-Awda Los Angeles and Southern California
Al-Awda New York, NY
Al-Awda San Francisco, CA
Note: chapters outside the US are responsible for their own registrations as these relate to financial accountability in their own countries of operation.
Working with many other groups and organizations
Al-Awda/PRRC has worked and continues to work at the local chapter and national levels with numerous organizations on different projects. Such arrangements are usually done on a case by case basis and may be short or long term projects. If your organization is interested in working with us on a project that could be of mutual interest, please contact us with your proposal.