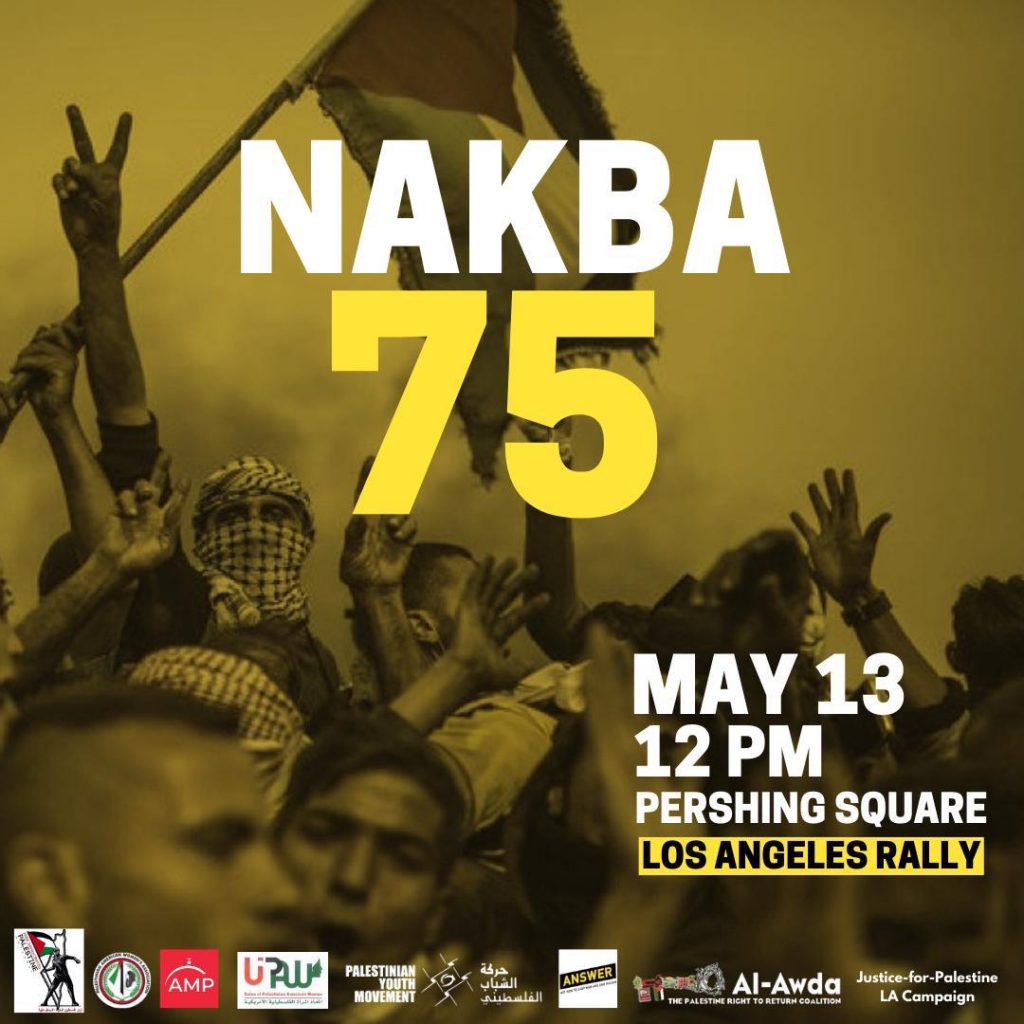 LOS ANGELES – Join us in commemorating 75 years of resistance on May 13 at 12pm at Pershing Square.
Nakba Day commemorates the ongoing displacement and dispossession of Palestinians faced as a result of zionism and its supporters. Generation after generation, Palestinians have been resisting ongoing Zionist military occupation and settler colonialism.
We call on friends and allies in the greater Los Angeles area to join us in struggle against the ongoing settler colonial project and the imperial forces of zionism. Bring your signs, Palestinian flags, kuffiyehs and plenty of water with you!
We'll see you in Pershing Square on May 13, and in a liberated Palestine soon! ????????
Click here to make a donation to support Nakba 75 events in Los Angeles!
Click here to purchase a T-Shirt (pick up at the rally or shipped)!