Al-Awda's 14th Annual Palestine Picnic Day is coming up THIS SUNDAY…and we have some exciting news to share!
We will be welcoming a special surprise guest direct from Palestine, singer extraordinaire Sana Moussa! She will join us, sing a few of her songs, and celebrate our Palestinian and Arab community together with us. Don't miss this amazing day of fun, education, culture, food, celebration and resistance.
GET YOUR TICKETS: https://al-awdapicnic.eventbrite.com/
Check out the promo video:
When: 11am-7pm, Sunday the 17th of September, 2023
Where: El Dorado East Regional Park – Golden Grove
7550 East Spring St Long Beach, CA 90815
Al-Awda's Palestine Picnic Day is a day of both fun and education. Celebrate our culture and embrace a legacy of resilience and resistance!
Come and spend a beautiful afternoon with the Arab community and our friends!
Organized by Al-Awda, The Palestine Right to Return Coalition
Important Reminders
1- Please Come in through the gate on Spring Street.
2- El Dorado East Regional Park parking fees are $7 (CASH ONLY).
3- There will be signs with Al-Awda name to guide you to the Golden Grove picnic site.
4- Kindly follow the speed limit. This is important to help us avoid being penalized!
5- Please keep cars off the grass. Cars aren't permitted to park on the lawn to load or to unload.
Bring your smile, passion for Palestine and let's have a great time!

The Palestine Picnic Day is an amazing entertainment opportunity! Enjoy performances by Palestinian rapper Waheeb Nasan and Palestinian star singer Jabour Bakla with his award-winning Palestinian band from Houston!
And now, our special surprise guest, singer Sana Moussa straight from Palestine!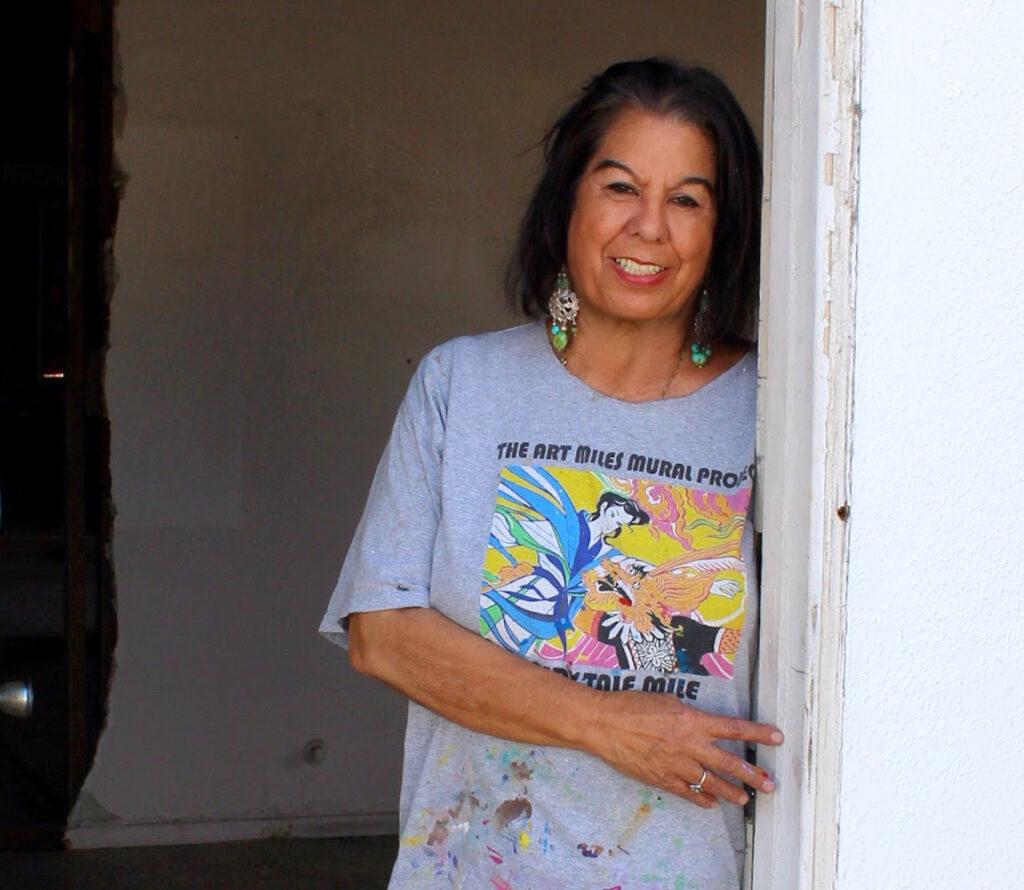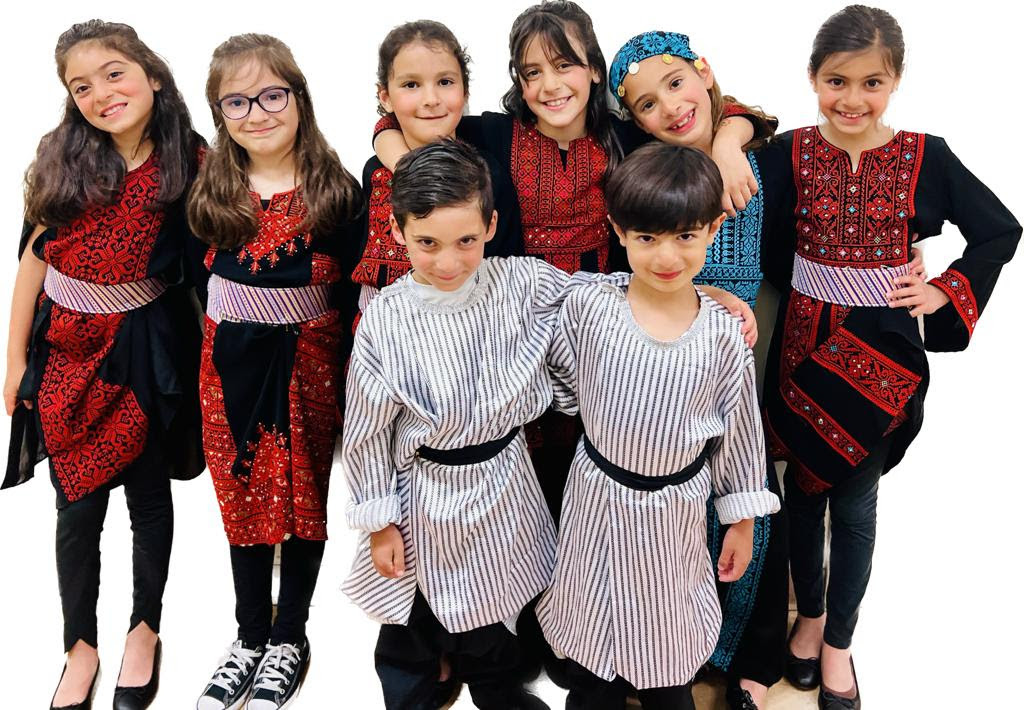 Bring your children to participate in the fun cultural and educational activities as well as sports, games, arts, crafts and mural painting with Dr. Joanne Tawfilis. We'll also have face painting and a henna booth for all ages!
We'll enjoy a special performance from the Mawtini Choir, with the voices of children of our community, as well as the Jafra Dabkeh Troupe.
The Palestine Picnic Day is a wonderful occasion full of joy and experiences for the whole family!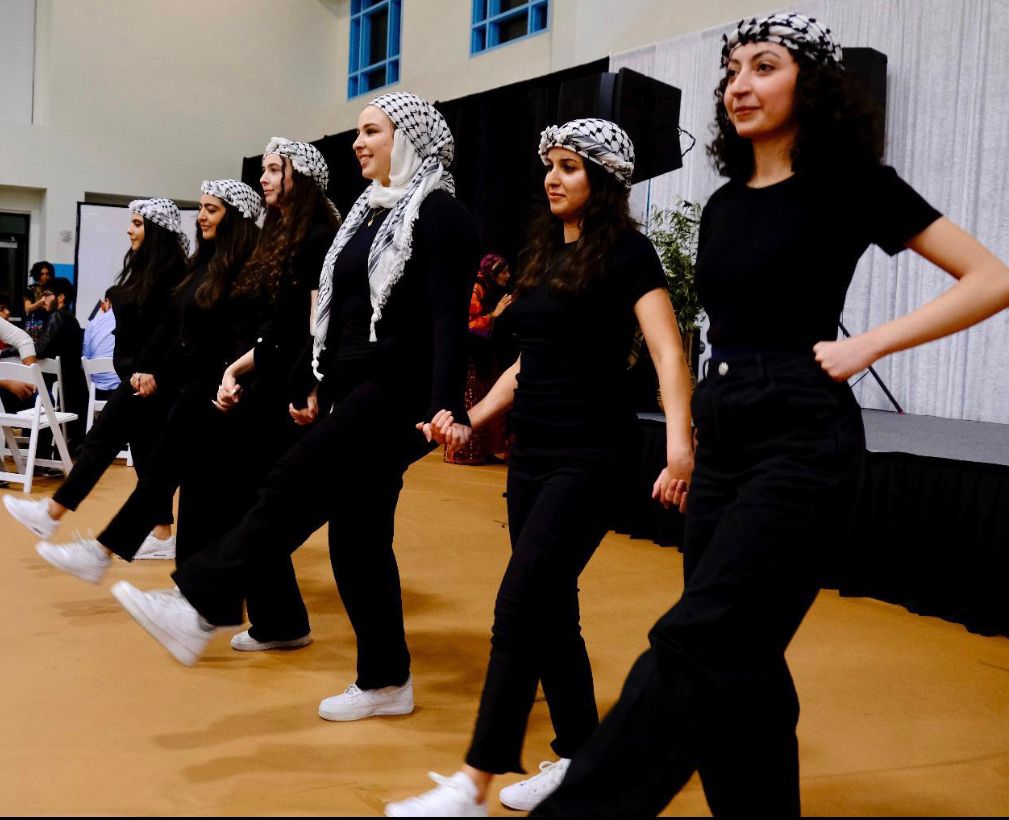 Jafra Dabke Group was started in early 2023 by the Palestinian American Women's Association to create a space for Palestinian women in Southern California to express their cultural and political identities as a form of struggle for their homeland.
We'll also be hosting both age groups of the Mawtini Choir! The Al-Awda Palestine Picnic Day will feature the Mawtini Choir Youth Dabke Troupe (older), and Mawtini Choir Farasha Troupe (younger). Join us for very special performances by the youth of our community!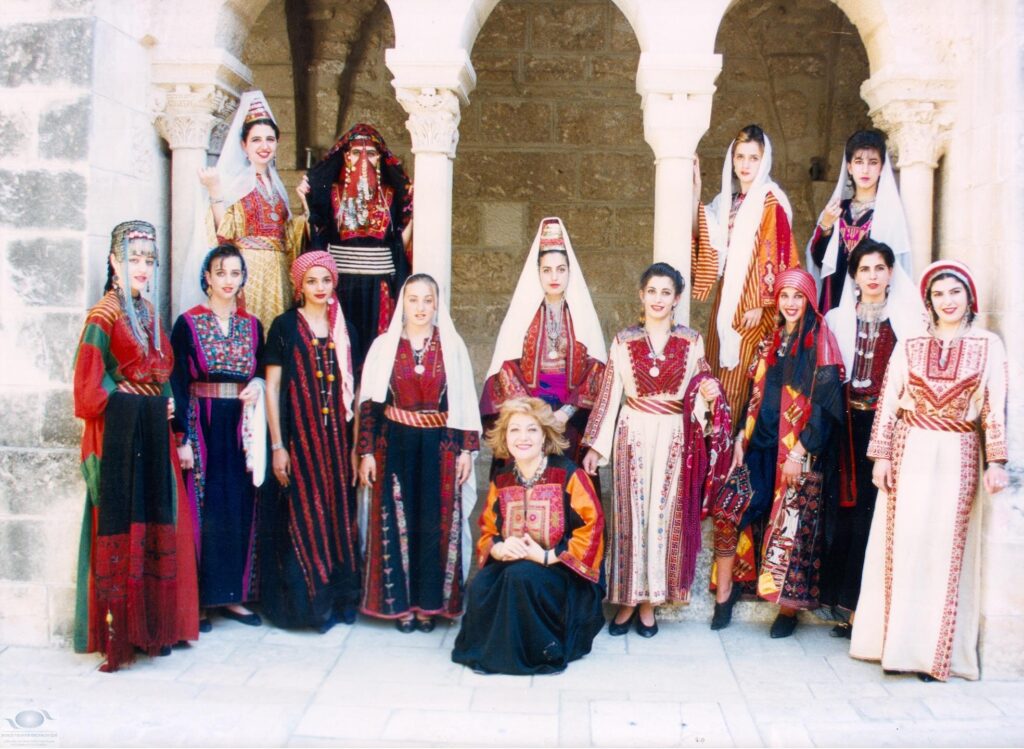 We'll be hosting a special Palestinian fashion show presented by MC Nisreen Malhis, a dedicated and knowledgeable advocate for empowering women while bridging the gap between Eastern and Western cultures. Her workshops, demonstrations, and lectures have been highly appreciated for showcasing the history and significance of Palestinian embroidery. Many thanks to Wissal Abusaad (the curator of the Palestinian Mobile Museum) for providing the Thoub Collection.

At this year's Palestine Picnic Day, Al-Awda PRRC will be showcasing an exhibit created by the Palestinian Youth Movement that highlights key facets of Palestinian history, culture, and our peoples' unyielding resistance. The educational panels delve into the history of Zionist settler colonialism and forced displacement, challenges confronting Palestinians today, strategies of Palestinian resistance and resilience, and iconic symbols of Palestinian heritage.
The exhibit will include a commemoration of the Sabra and Shatila massacre that honors our martyrs and the experiences of Palestinians within refugee camps. There will be displays of Palestinian life, clothing, food, and symbols of culture and resistance.
Join us at the exhibit to learn about the history of the Palestinian struggle and the demands for the Right of Return, freedom  for political prisoners, and the liberation of Palestinian land and people.

Enjoy delicious Palestinian food provided by Chef Ammar Omar, served from 12 pm to 4 pm. Suggested donation $20/plate! Hot and fresh knafeh will be served by Knafeh Cafe!
Explore the amazing goods, foods and products from our vendors! Taste Chef Ammar Omar's delicious cuisine, enjoy knafeh from Knafeh Cafe, have a juice from the Juice Bar, or enjoy Bubba's Tacos, Peregrine's Coffee, Rena Trade, Yummy Yamma, Damascene Sweets and Yafa Queen Natural Products!
Beautiful jewelry from Eye Candy Jewelry comes alongside unique abayas from Kanj Butik at the Al-Awda booth! Shop beautiful Palestinian goods from Bab al-Silsila, unique items from Viva Little Things, get henna at Henna By Dana, and support Palestinian nonprofits when you Shop for Palestine. Visit our booths from Clean Water Technologies, Lina's Embroideries, Hidden Beauty, 33 Symbols, West Bank Hoodies, Falastiyya and more!
Explore all of this and more at the Al-Awda Palestine Picnic Day!

Celebrate our Honorees at Palestine Picnic Day!
Congratulations to our honorees, Said Judeh, Jenan, and Anis Zubi!
This year, at our 14th Annual Palestine Picnic Day, Al-Awda, the Palestine Right to Return Coalition, will honor members of our community who have contributed so much over the years — and are still contributing today!  Join us as we celebrate our very deserving honorees: Said Judeh, Jenan and Anis Zubi!
We are proud to honor Said Judeh and his dance team for their remarkable efforts in preserving our rich Palestinian culture and folklore over the past 30 years.
Jenan is a Palestinian Muslim community organizer with the Palestinian Youth Movement. With the PYM she creates political and cultural education resources, develops campaigns to confront Zionism locally such as #LANOIHRA, and supports in sustaining community spaces where Palestinian, Arab and Muslim youth are able to take responsibility for and advance the Palestinian struggle for liberation.
Anis Zubi is a longtime community activist with Al-Awda and leader who has dedicated his life to justice and freedom in Palestine and the advancement of the Palestinian community.
A Big Thanks To Our Sponsors!
Thank you to all of the amazing sponsors  for Palestine Picnic Day! We're so pleased to be supported by the Palestine Foundation, Bab al-Silsila, the Union of Palestinian American Women, AlEnteshar Newspaper, Al-Waseet, Al Amira Jewelry  and many more endorsing community organizations:
Palestine Foundation
Bab al-Silsila
Union of Palestinian Women
Jewish Voice for Peace
Alenteshar newspaper
Palestinian American Women's Association
Arab America Foundation
American Muslims for Palestine
Al-Waseet
Arab American Civic Council
Free Democratic Palestine Movement
GET YOUR TICKETS: https://al-awdapicnic.eventbrite.com/