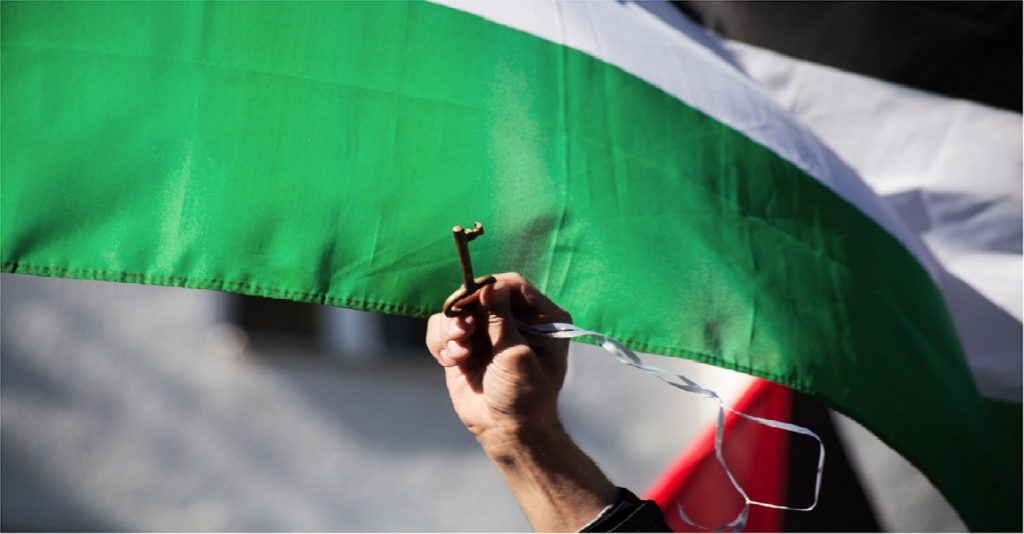 As we commemorate 75 years of ongoing Nakba, our Palestinian people are continuing to resist and struggle for return and liberation for all of Palestine, from the river to the sea. Right now, Palestinians in Gaza are confronting Israeli bombardment, war crimes and the killing of children with ongoing resistance, even as the U.S. government continues to provide the warplanes, missiles and bombs raining devastation on besieged Gaza.
Throughout occupied Palestine and everywhere in diaspora, the Palestinian people have kept their eyes on return and liberation. Our name, Al-Awda, means the Return: the inviolable and inalienable individual and collective right of the Palestinian people to return to their homes and lands, undoing and uprooting the ongoing Nakba, on the road to the liberation of Palestine.
We urge all to join us in the following events and in all events for Palestine taking place to commemorate the Nakba.
In Los Angeles, please also make a donation to support Nakba75 Organizing. Purchase a T-Shirt with the slogan: "Generation After Generation Until Total Liberation" and either pick it up in LA or have it shipped to your U.S. address (US shipping only!)
Below are even more events happening across the country to commemorate the Nakba! Follow the calendars at USCPR and Samidoun for more updates:
Demonstrations
Commemorations, Art Exhibits, & Community Gatherings: